Ronald Reagan's Innuendos. Alien Threat?
Did Ronald Reagan know aliens were real? While in the office he made remarks about aliens on a few occasions. Was it just figure speech? Chances are it wasn't.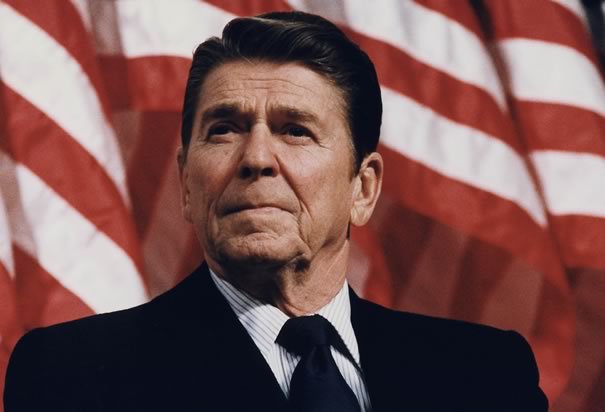 Ronald Reagan, the President of the United States said once, at the UN forum:
I occasionally think how quickly our differences, worldwide, would vanish, if we were facing an alien threat from outside this world.
One can argue whether this was just a rhetorical figure to make a powerful statement or a veiled warning of something he was aware of. Thing is, he said the same thing three times on different occasions, not just once! He did so in Fallston (speech at local high school where he spoke about his first summit with General Secretary Gorbachev in Geneva), at the UN forum, and at the National Strategy Forum. This is where speculation begins whether or not he mentioned the alien threat with some agenda in mind.
There is an interesting story from Steven Spielberg who once detailed the time he had screened his classic film "E.T." at the White House for Reagan and distinguished guests — and the former president's coy response to the alien epic.
"He just stood up and he looked around the room, almost like he was doing a headcount, and he said, 'I wanted to thank you for bringing E.T. to the White House. We really enjoyed your movie,' and then he looked around the room and said, And there are a number of people in this room who know that everything on that screen is absolutely true,'" Spielberg remembered. "And he said it without smiling! But he said that and everybody laughed, by the way. The whole room laughed because he presented it like a joke, but he wasn't smiling as he said it." Huffington Post report